ISO 37001 Certification (Anti-Bribery Management System)
ISO 37001 certification is a set of standards that must be followed by an organization for managing anti-corruption systems within an organization. Bribery, in the form of corruption, is a threat, especially for an organization that wants to build trust between its stakeholders in order to stay relevant.
An ISO 37001 certification in Kuwait is a powerful tool for business improvement and provides strategic guidance to allow you to constantly meet regulatory requirements and client expectations. It has been designed for integration with your organization's current management processes and controls and is used by various sectors to regularly monitor, maintain, improve, prevent, distinguish, and address corruption.
What are the benefits of ISO 37001 Certification?
ISO 37001 certification in Kuwait may assist organizations as follows:
Brings credibility and competitive edge to your organization.

Reduce the cost of the service.

Enhance service and value of products.

Boost the reputation of your brand.

Increases your corporate profits.

Reduces risk to your business.

Helps you fulfill your client's expectations.
This standard was first published in October 2016 by the International Organization for Standardization (ISO), with over 160 members globally. Currently, this is known as ISO 37001:2016.
For whom ISO 37001 Certification is beneficial?
ISO 37001 applies to all organizations in Kuwait regardless of type, size,   or sector. Over a million organizations around the world have adopted the ISO standard for their Anti-bribery management systems. 
Using ISO 37001 standards is beneficial to organizations of all sizes and sectors in the following manner: 
To formalize their processes.

To create more efficient processes.

Continued improvement in business operations.

Keep customers happy.

Adhere to ABMS requirements.

Establish a reputation in the marketplace.
Principles of ISO 37001 Standard
Customer Focus

Leadership

Engagement of people

Process Approach

Continual improvement

Evidence-based decision making

Relationship Management
ISO STANDARDS
Download Forms
There are numerous procedures that a company needs to follow in order to get ISO 37001 certified.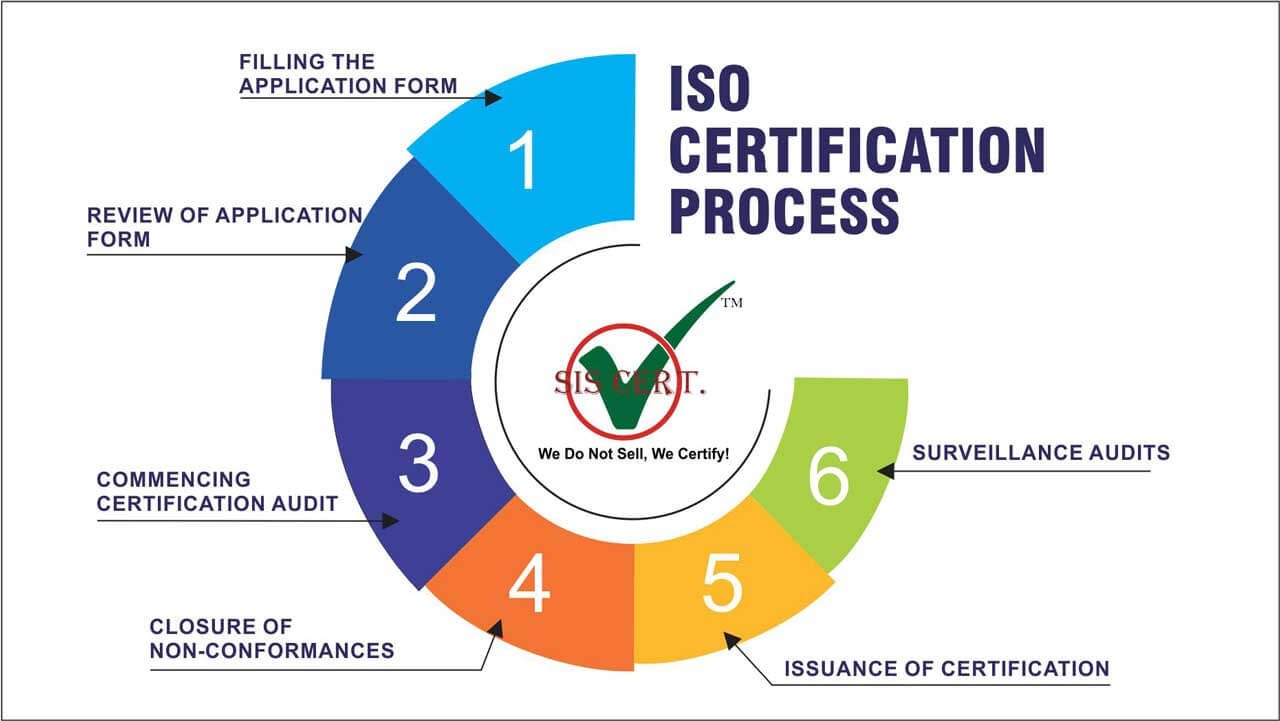 FILL OUT THE APPLICATION FORM:
During the application process, you are required to provide details about your business and certification requirements to the certification body.
REVIEW OF THE APPLICATION PROCESS:
The technical team at SIS Certifications will review and verify the specific details provided by you in the request form. The customer is then obliged to accept and sign the certification proposal.
BEGINNING OF THE CERTIFICATION AUDIT:
Beginning a certification audit involves two phases:
Stage 1 is a documentation audit and Stage 2 is the Primary Audit.
Phase 1 (DOCUMENTATION AUDIT)– At this stage, the auditor of the certification body verifies the preparedness of the organization for stage 2 audit based on procedures.
Phase 2 (PRIMARY AUDIT)– This verifies the extent of the fulfillment of the standard requirements.
CLOSURE OF NON-CONFORMANCES:
After the non-conformances identified by the ISO auditor, you must implement measures to close them.
ISSUANCE OF CERTIFICATION:
When all non-conformances are closed and all findings are documented in the ISO review report, the concerned body, such as SIS Certifications, will provide you with the required ISO certification.
SURVEILLANCE AUDITS:
This is an audit that is performed periodically to ensure that your management system continues to meet the requirements between audits.
It must be noted that the International Organization for Standardization (ISO) does not certify, it just publishes the ISO standards. An external body performs the certification. SIS Certifications is one such body that has a reputation for being one of the best in the world. Our vast pool of auditors is recognized for their expertise in comprehensively auditing the compliance of your management systems against the required standards and awarding you with the certifications at the end. The smoothness in the process, our integrity, and our commitment to deadlines make us stand apart from other certification bodies.
Trusted by the world's fastest growing companies:















Get a certification
Unit No. 514, 5th Floor, Vipul Business Park, Sohna Road, Sector-48, Gurgaon- 122018, Haryana, India.
Branch Office (Kuwait)
Jaber Al Mubarak Street, Block 04, Sharq District, Nouf Tower 16th Floor, Unit 06, Kuwait
support@siscertifications.com
Monday & Saturday: 8am — 6pm
Sunday: 11am — 4pm